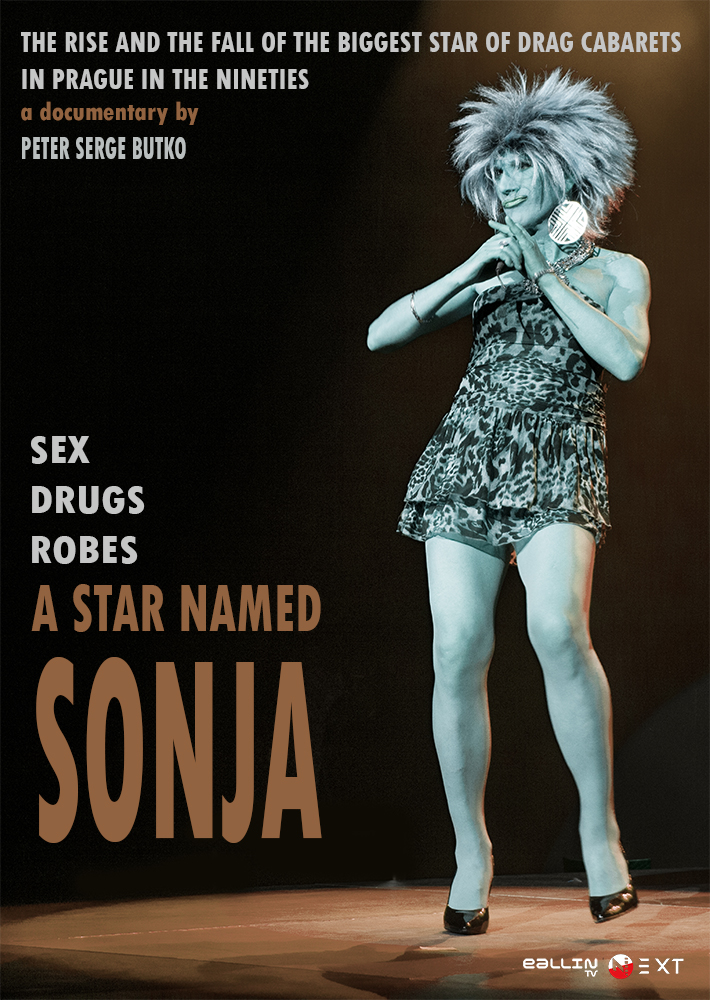 A STAR NAMED SONJA
FROM STAGE LIGHTS TO HOMELESS LIFE
AND BACK ON THE STAGE
---
The rise and fall of the biggest star of travesty show in Prague in the nineties. The film tells the story of a man with shocking sincerity and openness in confession of two different personalities, women and men living in one body.
Our star was born in 1963 in a small village in north of Czech republic at the time of deep communism. After his military service, he had a daughter. At that time, identified as gay, he decided to leave his wife and daughter and moved to Prague, where he worked as a chef.
He began to explore the nightlife of Prague's gay community that lived in secrecy from the mainstream society. With the nickname Sonja Buterfly he started to realize his dreams and desires.
Sonja became a member of popular travesty group called Butterflies and within a few years she developed into a real star. In the middle of 90´s the group was one of the best on the Czechoslovakian club scene.
Their performances in the cabarets was sold out, tickets purchased weeks in advance, they perform in TV shows, with popular artists.
Sonja experienced a period of glory and she was enjoying new luxury life. But just as a man dressed in a woman dress in the spotlight of cabaret. The man is called Luboš, and he has had to fight dramatically with the life of Sonja.
In the video archive, you can find as well the recordings of the famous numbers, presented by former members of the group Butterflies, recorded in La Fabrika in Prague, as part of the shooting of the movie A Star Named Sonja. At the time of the show (2012), the group Butterfiles no longer existed.