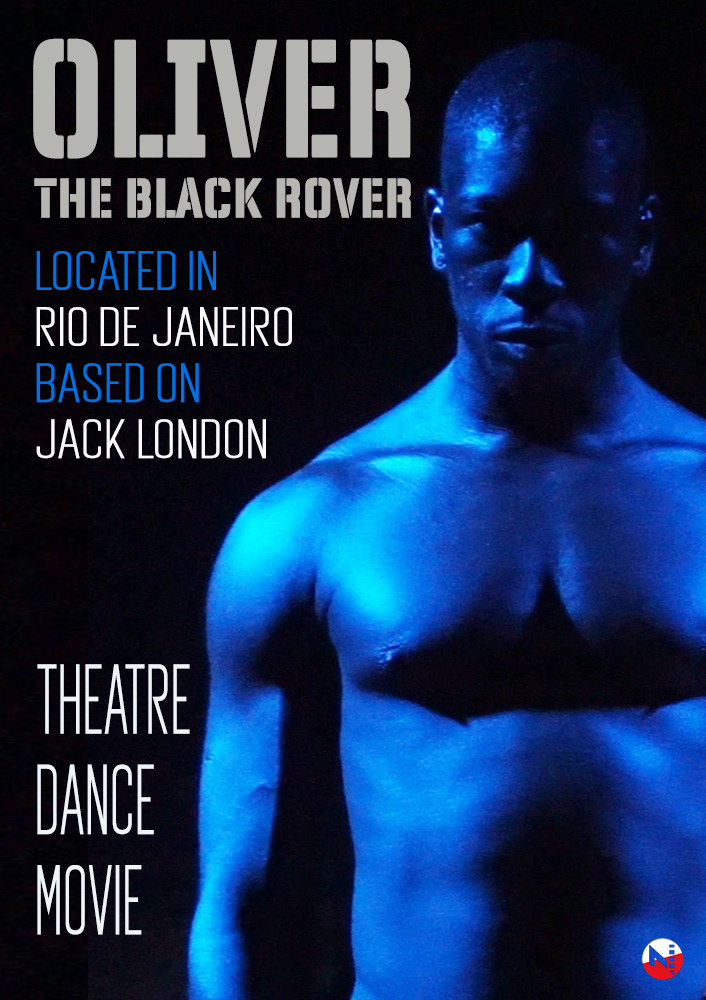 OLIVER – THE BLACK ROVER
Multi- medial theater performance in the co-production of Brazil, Czech Republic and Serbia.
---
The play OLIVER – THE BLACK ROVER is inspired by the novel by American writer, Jack London, "The Star Rover". The theme of coping with an unfavorable fate and finding one's self as the main object of this process is handled using an imaginary, musically-visual form. Oliver, our hero, is charged with murder at the beginning of the performance, jailed and sentenced to death. While he's convinced that he is innocent, but can't remember the exact events of that night and hence can not defend himself. After several provocations he causes in prison, he is locked in a small cell – to solitary confinement. He is thus denied contact with the environment and daylight and is tied up so that he can not move. Paralyzed like that he's waiting for his death sentence. In order to shorten his waiting, Oliver tries to disconnect his mind from his body and his spirit goes to travel to other worlds where he experiences new stories, lives other lives. In these dreams he travels in time and space; for example, he becomes a young African groom in the distant past who is looking for a bride; or a devoted servant of an Egyptian pharaoh; another time he is a black man captured into slavery; he also becomes Danish prince Hamlet and a Samba dancer in a carnival at the present time. Between every dream he wakes up in his cell and gradually recollects what happened on that fateful night when a young woman was murdered and he found himself at the scene of the crime.